We have thirty years of experience in training dressage horses/ponies and riders at both national and international level.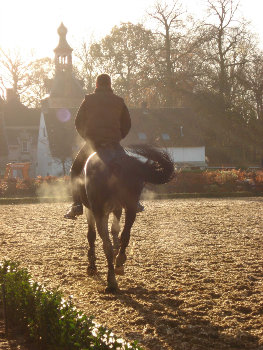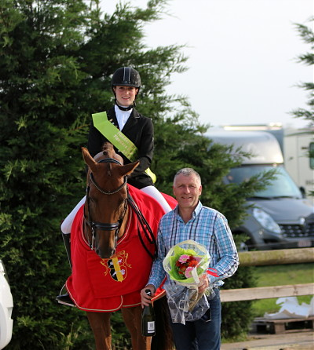 Training:
Training is the basic of the success of a good combination. That's what we are passionate about!
We are happy to take on horses of all levels that have already been broken in.
Our services include:
· basic training of the young horse
· Helping a combination horse/rider improve
· Correcting a trained horse
· Training your horse with a view to sell
· Riding your horse in competition
Lessons:
For lessons please call to make an appointment. We speak fluent Dutch, French, German and English.
" the lesson was very interesting and instructive! He has a typical , classic horsemanship in himself and tries to bring this 100% to his students. You have to ride with a healthy pressure but without force. He always knew what to do to get to the right point ,and when there was something to do. With just a little help make big improvements. He did not always say much but what he said was always clear ,simple and correct." Jasmin en wouter smeets
Clinics:
- Short and long clinics available. Possibility for your horse to stay with us.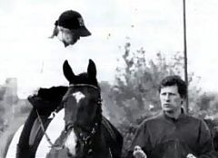 - It is also possible for us to give clinics abroad (a.o. Australia , The Netherlands, Germany , France , Great Britain , USA )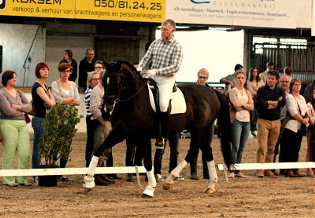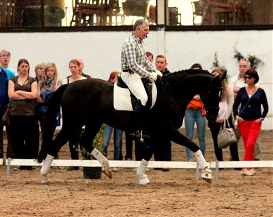 "Dear CDS,
I would like to thank the board of CDS for sponsoring the Jan Dupont Clinic at Fieldstone Farms. My daughter Emma was lucky enough to participate in the event and found it enlightening and exciting. As a parent it was delightful to watch such an expert teacher at work. During the three days I watched Emma's riding skills blossom under his expert hands.
Thank you again. "

Susan Jackson