Successful debut for Buffon
On 15 april liselot and Buffon started for the first time the inter 2 test. They did a good job but rode a safe and economic test which was good for 65%.
A week later they tried again and rode with more confidence. The judges gave good comments and we won with 68%.
On to the next one!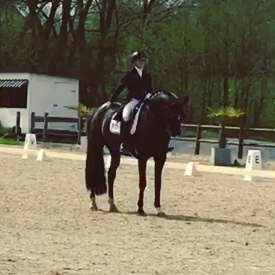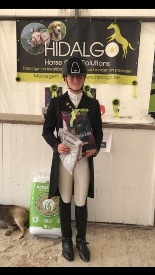 Liselot & Expression got Silver in the Gold Cup!
It promised to be an exiting weekend in Hulsterlo. On the first day in de St georges they got a score of 69,21%, good for 2nd place. On the 2nd day this duo got 2nd again in the Inter 1 with 71,26%.
On Sunday there was Kur to music. They rode an amazing test good for 72,10%. Allround they stayed 2nd all weekend.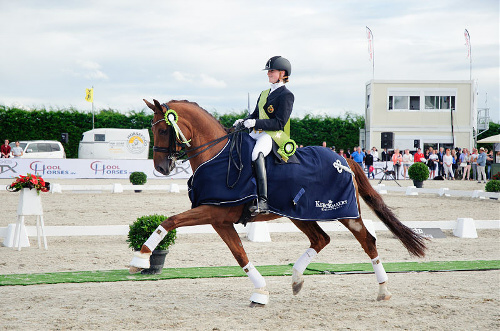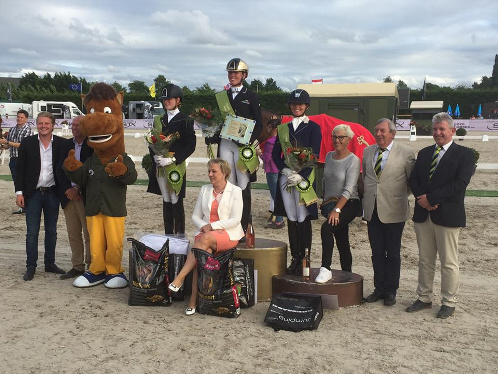 Top weekend for Liselot and Expression @ CDI Compiegne!
3 wonderful days with sun , admosphere and super achievements. In the St Georges we got 3th place with 70,5% and in the Intermadiare 4th place with 70,9% . The 3th day we got a silver medal in the Freestyle with 72,8%!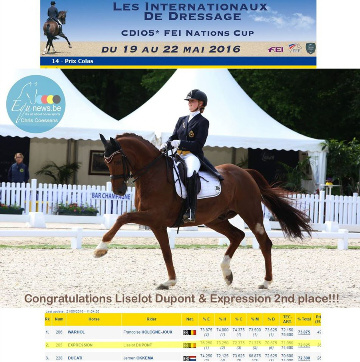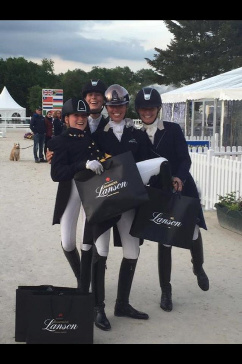 Good results for Liselot and Expression at CDI Zeeland!
In the St Georges Liselot and Expression got a nice 6th place with 69,18% in a strong field off competitors! Also the next day in the Intermediare 1 they got 69,00%. With this percentage they were qualified for the Kur!
In the Kur the lovely chesnut was at his best and it was rewarded with a 3th place with 71,60%!
After all these great results we got to an interview with Eurodressage :-)
www.eurodressage.com/equestrian/2016/04/14/liselot-dupont-finds-expression-2016-cdi-nieuw-en-st-joosland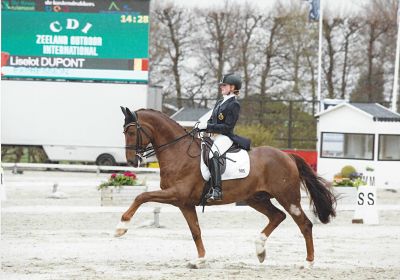 ON SUNDAY 13 MARCH JAN AND LISELOT GIVE A CLINIC AT MEERDONK!
EVERYBODY IS WELCOME!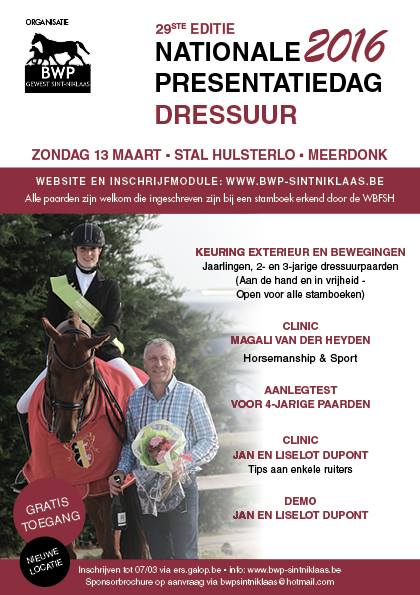 Liselot Dupont wins at CDI Lier!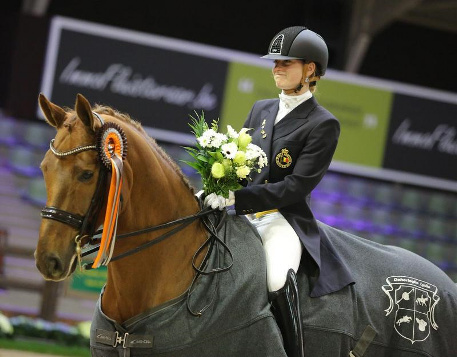 On thursday 3 march liselot and expression got placed 8th in the Prix St Georges with 69,94% . The next day they pushed up the level and won the Intermediare with 71,5% !