Through the years "stable Dupont" has trained many different horses and riders
namely ;
Winston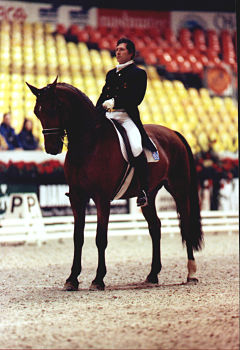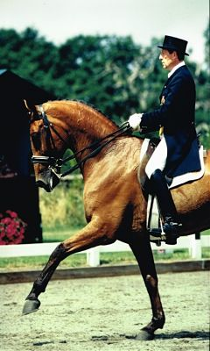 Winston twice won the Belgian Championship in the senior class in 2000 & 2001 with Jan
Pucchina van de kiekenshoef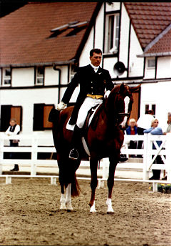 In 2001 Jan finished second in

the Cup of Belgium

with Pucchina
Nector v/h carelshof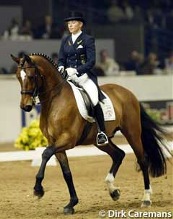 Nector was bought by the Dupont family at the age of 2,5 . By the age of 4 , Herman Nyssen bought him and kept on training Nector with the guidance of Jan.
At the age of 6 , Herman became National Champion at Z2 level, after which he sold Nector to the Australian Christine Down. He came back for 2 years to continue his training with Jan, eventually reaching Grand Prix level.
In 1998 Nector succesfully completed his first Grand prix competitions with Jan.
Big Dresscode
This amazing pony breeding stallion has been ridden by Liselot from the age of four. By the time he was six he was training at FEI pony level.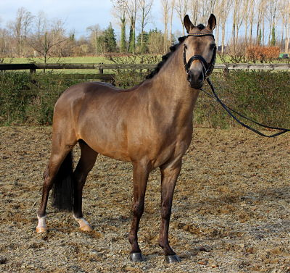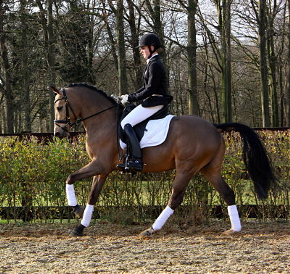 Bravissimo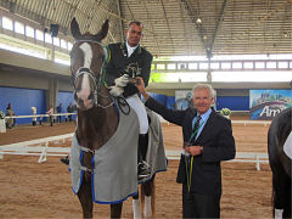 This 8 year old Brentano was sold to Brazil and is competing succesfully at Grand Prix.
Rubin Noire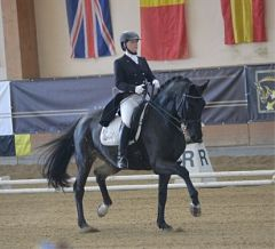 This black pearl came to our stable at the age of 6. We got to train him for 4 years untill he knew all the exercices of the Grand Prix.
When he turned 11, 'Ruby' left the stable and went to Ursula Wagner who now is competing him

succesful on international Grand Prix level.
Emily Harris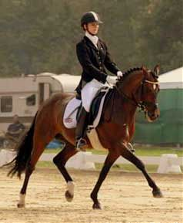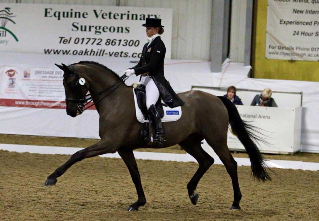 Emily Harris has achieved great results for the British team with her horses and ponies.
With Don Joshi she won a bronze medal for the British Team at the European Pony Championships in 2007.
With Washington she competed at the Young Rider European Championships in 2010.
She now rides Don Diabolo in international Under 25's Grand Prix classes.
We were exceptionally lucky to be introduced to Jan and Liselot in the summer of 2000 when we visited their yard with a mutual friend who had a horse in training there. Our eyes had been opened! Since then, the training, help, support and encouragement from the Duponts has been second to none. Jan's knowledge, expertise and dedication to his work training horses is an inspiration. There are no shortcuts in this yard - the training takes as long as is necessary for each individual horse and rider, and when there is a training issue at home we always stop and think: 'What would Jan do?!' -
The Harris Family
David Engelen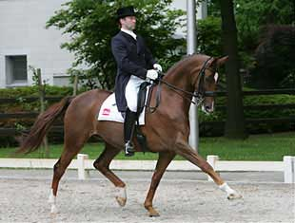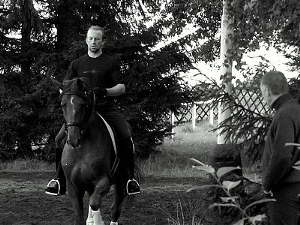 David Engelen achieved good international results with Artic's Rosantica in 2006 and 2007 under Jan's guidance.
He has also competed Werthino at Grand Prix level.
Mieke Lunskens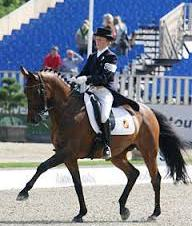 Reiko Newton (owner of Resort and Jade) asked us to train her breeding stallion Ressort and ride him in competition.After one year of training Jan and Ressort became Champions in the six year old division.
A few years later Reiko came back to our stable and asked if we wanted to train Mieke Lunskens and Jade. Became Belgian Champion in 2004 and rode at WEG in Aachen 2006. After this he was sold to Joanne Grace.
Anne Van Neste D'ieteren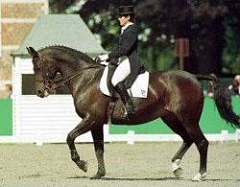 From 1997 till 1999 Anne came to train with her horse Iguazu. She won a silver medal at the Belgian Championships.